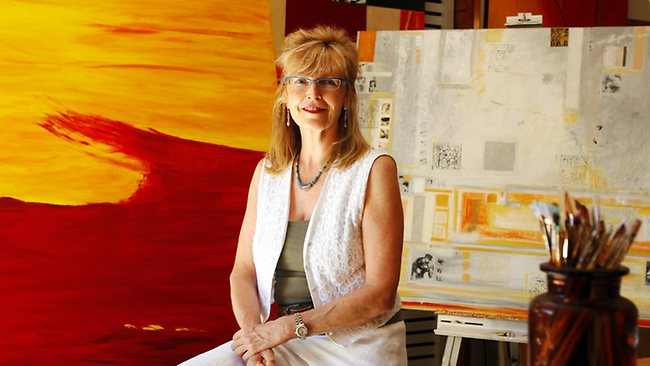 IN THE GENES: Artist Christine Maudy will have an exhibition at Noosa regional gallery with her daughters Pauline and Pamela. Picture: Megan Slade. Source: The Courier-Mail
FOR a mother and her two daughters to jointly stage an art exhibition, there has to be some motive.
For French-born, Sunshine Coast-based painter Christine Maudy, the many benefits of travel form the inspirational focus of a joint undertaking with children Pauline and Pamela.
"The exhibition was really coming from travelling and being confronted by new cultures and getting very interested in new places and meeting new people," the former Paris fashion designer explains. "I think travel is a wonderful experience and it really changes people. MORE…